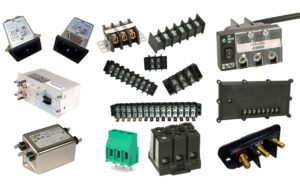 TERMINAL BLOCKS- Euro PCB Mount, Male / Female Pluggable, Barrier and Tri-Barrier Styles, Dual Row up to 9/16″ Spacing. Din Rail, Relay Sockets and Custom Terminal Blocks. UL & CSA.
POWER LINE FILTERS- Single and Three Phase AC and DC RFI Power Line Filters including Power Entry Modules, General Purpose, High Performance, Medical and Wide Band Versions. UL, CSA, CE & TUV.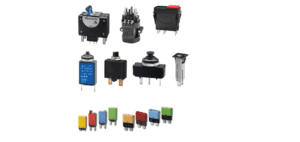 Circuit Protection / Power Management – Circuit Breakers, Thermal and Magnetic & Hydraulic-Magnetic, Electronic Overcurrent, Relays & SSR's, PowerPlex Digital Switching Systems, Din Rail, Rack Mount, Custom Power Management System Design Services, Automotive, Medical, Industrial, Marine, Telcom, Mil Applications.
Micro / Nano-Miniature Connectors and Cable Assemblies- Perfect for high speed data transmission, reduced weight and size, higher contact densities and high reliability interconnections are a necessity. Product Markets: Commercial, Military, Medical, Space Electronics, Geophysical Exploration, Down-Hole Services Defense, Aerospace, Avionics, Communication Electronics.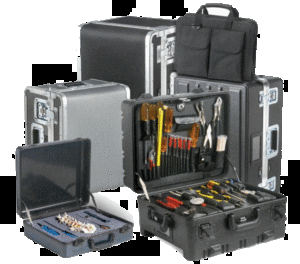 STANDARD & CUSTOM CASES – Transit Cases, Equipment Cases, Sample/Demo Cases, Reusable Shipping Cases, Tool Cases and Bags. Broad selection of stock cases for immediate delivery and complete in-house custom capabilities such as custom case design, custom water-jet cut foam inserts, custom tool pallets and custom embroidery.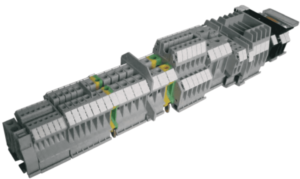 DIN RAIL TERMINAL BLOCKS – Screw, Screwless, Push-In, Color Coded,

4676 Lakeview Ave Suite 207
Yorba Linda, California ~ 92886
(714) 701-1800
Last Updated: March 1, 2021